Evaluasi Keberhasilan Implementasi Gojek dengan Metode Hot Fit Model
Yosi Afandi

Politeknik Negeri Madiun

Tri Lestariningsih

Politeknik Negeri Madiun
Keywords:
gojek, hot fit model, keberhasilan
Abstract
Penelitian yang dilakukan mempunyai tujuan untuk mengevaluasi keberhasilan implementasi gojek. Penggunaan metode hot fit adalah  menempatkan komponen penting Manusia (Human), Organisasi (Organization) dan Teknologi (Technology) dalam system informasi. Penelitian ini menghasilkan bahwa kepuasaan penggunaa salah satu hal penting untuk menunjukkan keberhasilan implementasi aplikasi gojek, dimana pengukuran kepuasan menggunakan faktor manusia (human), organisasi (organization) dan teknologi (technology).
Downloads
Download data is not yet available.
References
W. H. DeLone and E. R. McLean, "The DeLone and McLean Model of Information Systems Success: A Ten Year Update," J.Manag. Inf. Syst., vol. 19, no. 4, pp. 9–30, 2003..
Janson, M. A., and Subramanian, A. 1996. Packaged software: Selection and Implementation Policies. INFOR 34(2), 133-151.
Budiyanto. 2009. Evaluasi Kesuksesan Sistem Informasi Dengan Pendekatan Model Delone Dan Mclean (Studi Kasus Implementasi Billing System Di RSUD Kabupaten Sragen). Tesis Program Pasca Sarjana. Fakultas Ekonomi Universitas Sebelas Maret. Surakarta.
Wahab, Abdul dan Lestari, Lies Amin. 1999. Menulis Karya Ilmiah. Surabaya: Airlangga University Press.
Winardi, Gunawan. 2002. Panduan Mempersiapkan Tulisan Ilmiah. Bandung: Akatiga.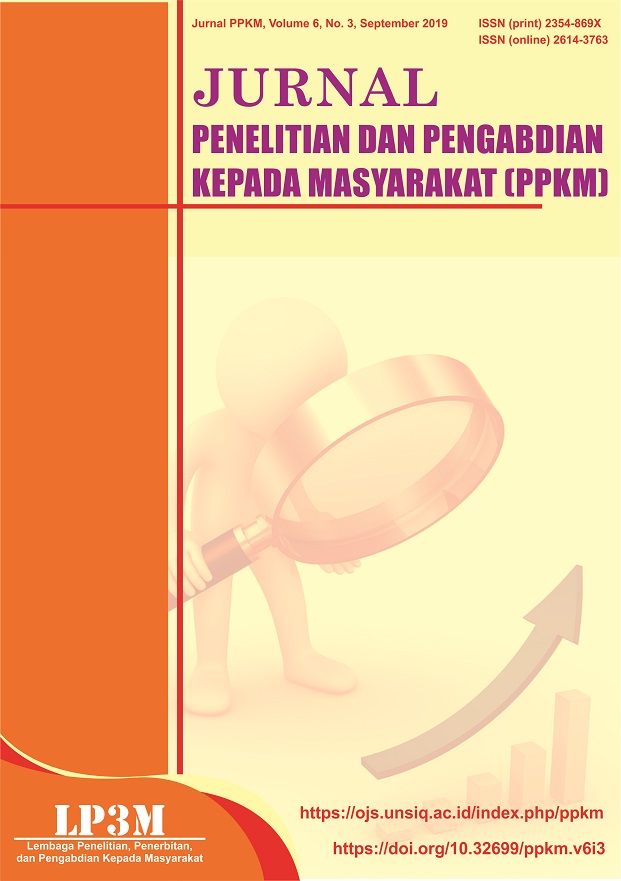 How to Cite
AfandiY. and LestariningsihT. (2019) "Evaluasi Keberhasilan Implementasi Gojek dengan Metode Hot Fit Model", Jurnal Penelitian dan Pengabdian Kepada Masyarakat UNSIQ, 6(3), pp. 176-179. doi: https://doi.org/10.32699/ppkm.v6i3.762.
This work is licensed under a Creative Commons Attribution-NonCommercial-ShareAlike 4.0 International License.
STATISTICS
Abstract viewed = 11 times PDF downloaded = 4 times