FOREIGN LANGUAGE IMMERSION SEBAGAI REPRESENTASI PENDIDIKAN BILINGUAL DI SD MBF AL ADZKIYA WONOSOBO
Atinia Hidayah

Universitas Sains Al-Qur'an Jawa Tengah di Wonosobo
Keywords:
Pendidikan bilingual, bahasa inggris, Al Adzkiya, Foreign Language Immersion
Abstract
Sebagai sekolah swasta, Al Adzkiya hadir dengan jenis pembelajaran istimewa yang merupakan pendidikan bilingual. Penggunaan bahasa Inggris diterapkan hampir setiap hari yang melibatkan beberapa program khusus untuk mendukung pendidikan dwibahasa. Penelitian ini bertujuan untuk mendeskripsikan bagaimana Foreign Language Immersion dipraktekkan di sekolah ini, dan menghasilkan hasil pemenuhan keterampilan Bahasa Inggris pada tiga program besar yang diadakan yang meliputi English Morning Menu, English Day, dan English Week. Studi ini berfokus pada program-program, guru, siswa, dan lingkungan sekolah. Studi ini menunjukkan bahwa tiga program yang dianggap sebagai bagian dari Foreign Language Immersion yang disebutkan di atas memenuhi kemampuan bahasa Inggris utama yaitu keterampilan menyimak, berbicara, membaca, dan menulis.
Downloads
Download data is not yet available.
References
Baker, Colin. 2001. Foundations of Bilingual Education and Bilingualism: 3rd Edition. Great Britain: Biddles Ltd.

Feinberg, Rosa Castro. 2002. Bilingual Education: A Reference Handbook. California: ABC-CLIO, Inc.

Garcia, Eugene E., 1946. Teaching and Learning in Two Languages: Bilingualism and Schooling in the United States. 29-32. New York: Teachers College Press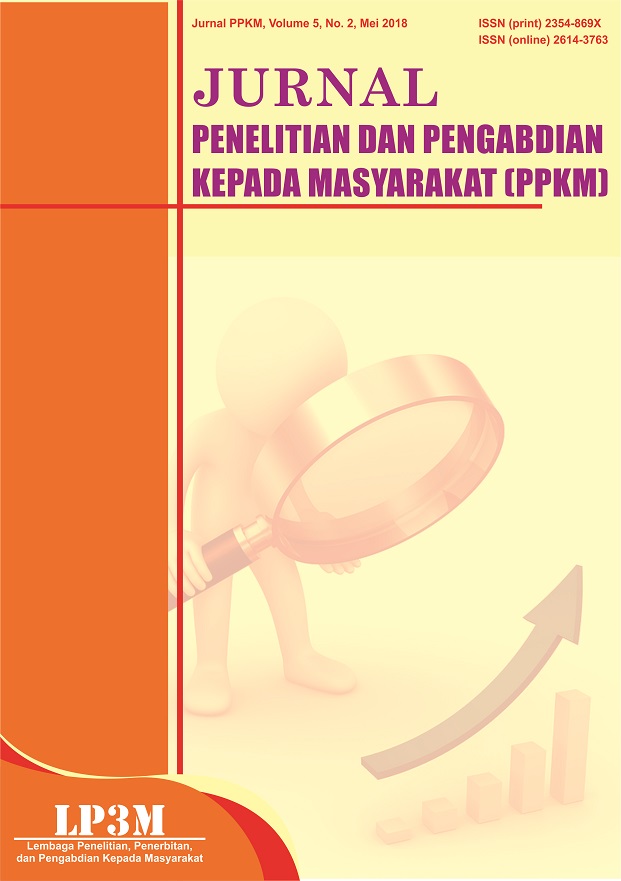 How to Cite
HidayahA. (2018) "FOREIGN LANGUAGE IMMERSION SEBAGAI REPRESENTASI PENDIDIKAN BILINGUAL DI SD MBF AL ADZKIYA WONOSOBO", Jurnal Penelitian dan Pengabdian Kepada Masyarakat UNSIQ, 5(2), pp. 128-133. doi: https://doi.org/10.32699/ppkm.v5i2.458.
STATISTICS
Abstract viewed = 2 times PDF downloaded = 1 times