UPAYA PENERAPAN DISIPLIN KERJA TERHADAP KEBERLANGSUNGAN KINERJA KARYAWAN PADA UPTD. KPH BALI SELATAN
Leni Setia Ningsih

Universitas Pendidikan Nasional

Putu Purnama Dewi
Keywords:
Work Discipline, Employee Performance, Human Resources.
Abstract
Enforcing work discipline is an important thing for an institution or organization, because with the existence of work discipline, it is expected that most of the regulations made will be obeyed by employees. Reminding each other is important in working, if by reminding each other that there are still mistakes repeatedly, then the superior has the right to take strict action against employees who like to violate the rules. Employee work discipline can be carried out properly on the awareness from within the employee of the importance of the meaning of work discipline and with the existence of clear and firm regulations in its implementation. Therefore, human resources in every company must have quality values in carrying out work discipline. The purpose of devotion to UPTD. KPH South Bali is to provide an understanding to employees about the importance of obeying the regulations contained in the agency. The method used in this devotion is through a qualitative method by collecting data through observational observations at the place of devotion. The results of the service show that there is still a lack of awareness of UPTD employees. KPH South Bali in enforcing work discipline. So it is expected that UPTD employees. KPH South Bali can increase its awareness of the importance of work discipline in work.
Downloads
Download data is not yet available.
References
Alex S. Nitisemito, 1982, Manajemen Sumber Daya Manusia, Ghalia Indonesia, Jakarta.
Ateng, R. A. Penerapan Disiplin Kerja Dalam Meningkatkan Kinerja Pegawai Pada Dinas Pertanian.
Ekhsan, M. (2019). Pengaruh Motivasi Dan Disiplin Kerja Terhadap Kinerja Karyawan. Optimal: Jurnal Ekonomi Dan Kewirausahaan, 13(1), 1-13.
Hajrina, R. A., Mariam, I., & Wijiyanti, M. (2016). Pengaruh Disiplin Kerja Terhadap Kinerja Karyawan Bagian Marketing Pada Hotel Millennium Sirih, Jakarta. Epigram, 13(2).
Kamus Besar Bahasa Indonesia. (Online). Tersedia Di Http://Repository.Unpas.Ac.Id/12397/6/Daftar%20pustaka.Pdf. Diakses 6 Agustus 2022 Pukul 09.27 Wita.
Pakaian Dinas Harian. (2015). Ketentuan Pakaian Dinas Harian Dilingkup Pemerintah. https://bkd.madiunkab.go.id/2015/05/ketentuan-pakaian-dinas-harian-pdh-bagi/. Diakses Pada 08 Agustus 2022 pukul 16.02 WITA
Ratnawati, D. (2009). Disiplin Kerja Pegawai Pt. Batik Danar Hadi Surakarta.
Robbins, Stephen P & Coulter, Mary. 2016. Management. 13????ℎedition. Usa:Pearson Education Limited.
Robbins, Stephen. P. Dan Mary Coulter. 2005. Manajemen. Jakarta: Pt Indeks Kelompok Gramedia.
Satu Data Indonesia Provinsi Bali. 2022. Absensi Pegawai. https://balisatudata.baliprov.go.id/application/hadir . Diakses Pada 08 Agustus 2022 pukul 20.31 WITA
Susanto, N. (2019). Pengaruh Motivasi Kerja, Kepuasan Kerja, Dan Disiplin Kerja Terhadap Kinerja Karyawan Pada Divisi Penjualan Pt Rembaka. Agora, 7(1).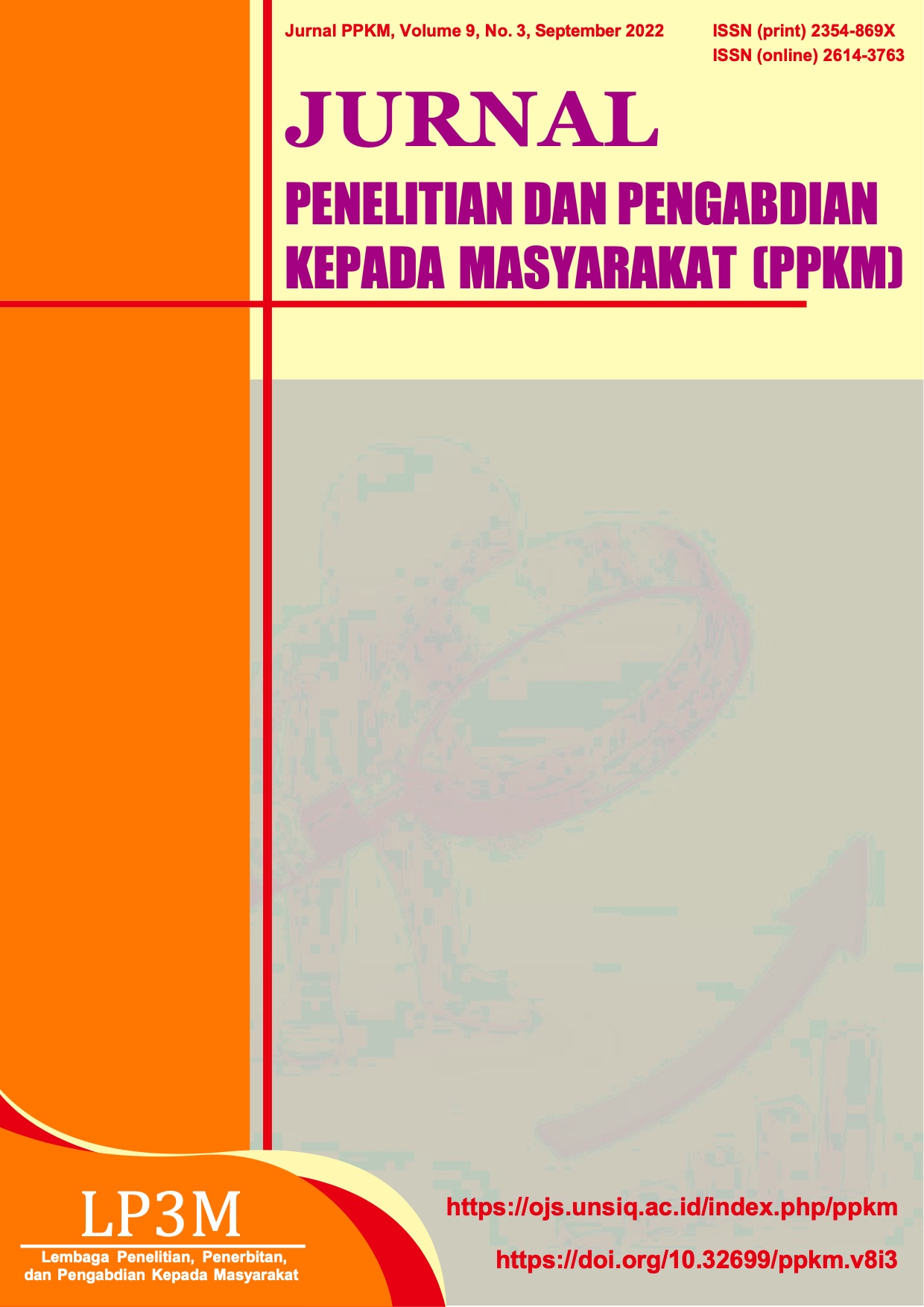 How to Cite
NingsihL. and DewiP. (2022) "UPAYA PENERAPAN DISIPLIN KERJA TERHADAP KEBERLANGSUNGAN KINERJA KARYAWAN PADA UPTD. KPH BALI SELATAN", Jurnal Penelitian dan Pengabdian Kepada Masyarakat UNSIQ, 9(3), pp. 237-241. doi: https://doi.org/10.32699/ppkm.v9i3.3326.
This work is licensed under a Creative Commons Attribution-NonCommercial-ShareAlike 4.0 International License.
STATISTICS
Abstract viewed = 0 times PDF downloaded = 0 times